Speech of the Dean of the College, Prof. Dr. Faraj Muhammad Abdullah
Words stand and meanings fail to apply to this college. As its foundation was launched from the academic depth of this province, it is the one who gave birth to Iraq and to the whole world elites of scientists in various sciences of knowledge, especially astronomical, medical, nutritional, poetry and literature…and what is the astronomer Abdul-Jabbar Abdul-Wahed and Abdul-Azim Al-Sabti and the atom scientist Hamid Al-Bahili and the supervisor of nutrition Astronauts Haqqi Ismail, embryologist Thaqaa Al-Ghazali, oncologist Tahseen Al-Saleem and others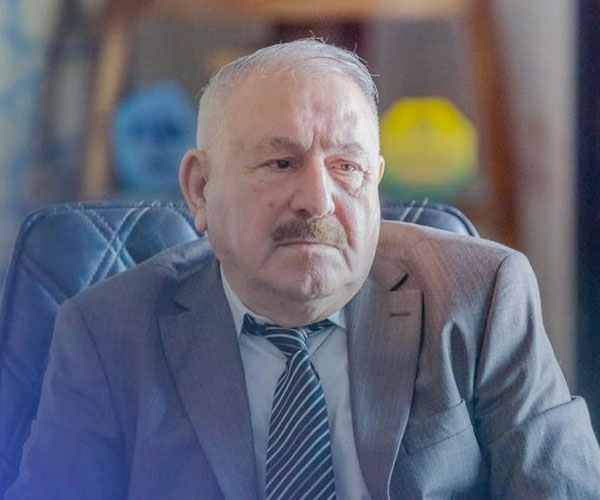 There are many but little evidence for this city, the mother of scholars… From it, the founder of this college set out, who landed where the trolls for creativity in the guise of their yearning for the gem of effective achievement. what ; Which I made a history of seriously underlining the scientific, economic and recreational initiatives of this city.
This college called Al-Manara was established as one of the formations of the Ministry of Higher Education and Scientific Research in 2017-2018 specialized in medical sciences. Outstanding medical. As well as the college's ambitious plans to adopt the best modern methods of education and create health centers
And distinguished research, establishing a relationship of cooperation and exchange of knowledge with Iraqi and foreign colleges and universities on the one hand, and providing the best medical services and scientific staff of doctors, dentists, pharmacists, laboratory specialists and forensic medicine to the community. Public and private higher education in Iraq is a philosophy of mind-making and directing thought in a manner that serves man and the nation. In this college, we are working hard to establish an educational edifice that is lofty and uplifting, keeping pace with global development in health education. It graduates competent students who are committed to professional ethics who can practice a successful and professional career path, and support scientific and professional research to address health challenges in society in partnership with other institutions. We are working hard to continuously expand in the fields of providing high-level scientific cadres to the College and development. Based on the above, the Deanship is working on continuous scientific consolidation and building facilities that serve the development of the college. I appeal to my teaching brothers
Students, administrators and technicians should be one package in order to advance this academic edifice. I say to the faculty members that science is the pride of youth, the treasure of old age, and perpetuity after annihilation. I remind my students of Alexander's saying. Why did you honor your teacher above the honor of your father, and he said that my father is the reason for my mortal life, and my teacher is the reason for my remaining life. The Japanese proverb says: A woman's modesty is more attractive than her beauty.
And last but not least, I say to everyone: A hard work is better than a void that spoils… But let everyone know that the bald person does not thank you if you give him the comb, nor the blind if you give him the mirror…
Say work soon will Allah observe your work and His Messenger and the believers
Al-Manara College for Medical Sciences
08:00 AM – 03.00 PM
Saturday – Thursday
Phone: 07730096072
Email: info@uomanara.edu.iq