Division of quality assurance and performance evaluation
Division of quality assurance and performance evaluation
The Division of Quality Assurance and Performance Evaluation is an essential and effective part in the development of the educational institution by obliging the departments in the college to apply local and international accreditation standards in order to keep pace with the development taking place in the world. Where the existence of this division has become necessary and important in continuing to distinguish and compete between universities and similar colleges.
The Division spreads the culture of quality and continuous improvement to all departments and administrative units of the college through holding seminars, conferences, meetings and workshops in the field of quality and academic accreditation.
This division is linked to the dean's office and consists of a number of units:
Training and technical support unit.
Global Classifications Unit.
Occupational Safety Unit.
search unit
Laboratory quality unit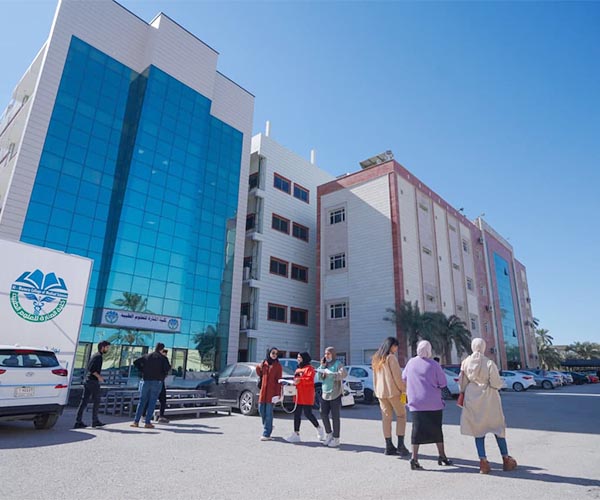 Tasks and duties of the Quality Assurance Division
Preparing the requirements for the meetings of the Quality Assurance Council at the university and following up the implementation of the decisions issued by the Quality Assurance Council.
Follow up the implementation of the axes related to the application of quality standards in the educational organization to obtain accreditation in education throughout the year.
Follow-up the scheduled work of the committees regarding and serving the work of quality assurance and university performance. – The Academic Vocabulary Modernization Committee.
Following up the quarterly activities of the university's colleges and departments, including the participation of staff in exhibitions, conferences, cultural festivals, seminars, and courses. And send these activities to the ministry.
Ensuring the creation of a culture of quality and the exchange of scientific expertise between the faculties and departments of the university, in addition to establishing a relationship of cooperation between the university and other universities through conferences, festivals, seminars and exhibitions.
Participation in seminars, conferences and courses related to university quality assurance.
Al-Manara College for Medical Sciences
08:00 AM – 03.00 PM
Saturday – Thursday
Phone: 07730096072
Email: info@uomanara.edu.iq