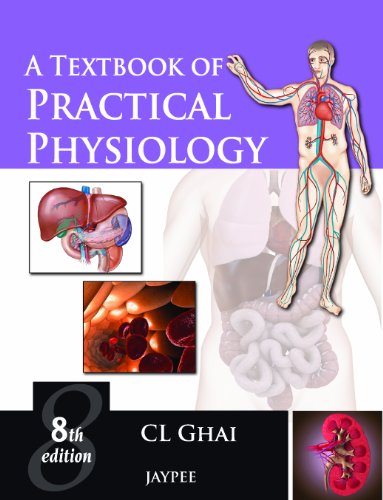 A Textbook of Practical Physiology
Author:
C. L., M.D. Ghai
Category:
Medical
Publisher: Jaypee Brothers Medical Pub
Published: 2012
ISBN: 935025932X,9789350259320
Pages: 406
Language: English
File Size: 10 Mb
Tags: pharmacy |
Description:
---
With the writing of the 8th Edition of this well-known and popular book on Practical Physiology, it has completed over 25 years of development. The students have always demanded simplicity, directness, and clarity of expression that is within their easy grasp. It is hoped that the book meets with their requirements. The book conforms to the syllabi and courses mandated by the Medical and Dental Councils of India. As per their new curriculum policy, the sections on Hematology, Human Experiments, and Clinical Examination, have been greatly expanded and updated and many new figures and diagrams added. The section on Animal Experiments has been curtailed. The Appendix supplies a vast amount of Physiological Data. A new feature has been the inclusion of OSPEs (Objective Structured Practical Examinations) for assessing students' skill in practical physiology examinations. Meant primarily for MBBS, BDS, B. Ph-Th students, the book will prove useful to students of BSc and MSc (Physiology), BSc and MSc (Pharmacy), MD (Physiology) and those studying Human Physiology in Life Sciences Colleges and Universities.